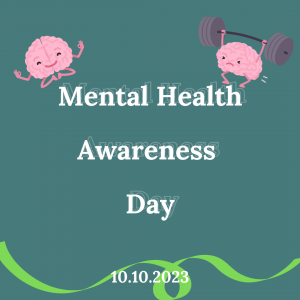 The Intertwined Journey of Volunteering and Mental Wellness
From ICYE-UK we want to bring awareness on mental health and highlight the symbiotic relationship between volunteering and mental health, emphasising the mutual benefits for both the volunteers and the communities they serve.
In a world teeming with challenges, the power of human connection shines brightest through volunteers. At ICYE UK, we have a chance to see how volunteering not only transforms communities but also helps the volunteers themselves become more aware of their mental well-being.
Celebrating Volunteers and Their Social Impact
"Protect your Mental Health and prevent problems" advise the Mental Health Foundation.
Volunteers spend time away from their families, from their original culture. They venture out, embracing the rawness of nature, the cacophony of bustling towns, and the silent stories of remote villages. They immerse themselves, absorbing the smells, sounds, and textures, echoing the life pulse of every community they touch.
The Mental Health Ripple Effect
By offering a listening ear, a helping hand, or a shared moment of understanding, volunteers develop a sense of belonging. When their training during camps takes place, this is further reinforced.
Many of them come to learn or improve a language, but equally they immerse themselves in another culture and have to learn to get in touch with their feelings and express themselves.
While on a project, they need to understand and manage feelings such as fear, sadness or loneliness. 
Volunteers bond with each other, people from their projects and are looked after by our programme coordinators.
Conversations are available to ensure that no feeling remains ignored, fostering a healthier mental environment for communities.
Moreover, the act of volunteering helps individuals look after their health by engaging in acts of kindness.
The Reciprocity of Volunteering: the beauty of volunteering doesn't end at the service rendered. It's a two-way street. 
Many volunteers can narrate tales of how they've been humbled and transformed by their experiences. Engaging in purposeful work provides a sense of fulfilment, a respite from personal struggles and an understanding of the bigger picture.
Volunteering also offers a unique perspective on life's challenges. It teaches resilience, patience, and the value of community.
As we advocate for a life enriched with meaningful experiences and kindness, let's also remember the importance of staying open-minded and planning moments of joy. The journey of volunteering is as much about serving as it is about growing, learning and addressing personal growth topics.
To all our volunteers, whether you're having a splendid day or navigating through challenges, remember that you're not alone. The beauty of society lies in its collective strength.
At ICYE, we believe – We're not just better together; we're stronger, happier, and mentally richer together.