About
Inter-Cultural Youth Exchange (ICYE UK) is an international volunteering charity working in the field of intercultural learning and youth development.
Established in 1993, we work with a network of local partners to organise overseas NGO placements throughout Latin America, Africa, Asia and Europe. We also arrange provide placements in the UK for international volunteers to support local charities here, meaning ours is a truly unique cultural exchange!
Volunteering with ICYE-UK is a transformational experience with real impact. Our ethical programme promotes peace and intercultural awareness, helping to fulfil our mission through culture sharing and by encouraging young people to live, learn and work together.
We Believe
Vision
A world where the sharing of cultures and ideas is embraced, celebrated and lived.
Mission
At ICYE-UK, we work in partnership with an international network of locally managed ICYE organisations and partners to:
Provide supported international volunteer opportunities that directly benefit local communities
Encourage young people from around the world to live, learn and work together
Engage volunteers in the on-going development of the organisation
Our Values
Responsibility
We care about the volunteers, partners and communities we work with and take steps to ensure our influence is a positive one.
Valuing People
People are at the heart of our organisation; we help develop their skills and experiences, respect their opinions and seek their active input to improve our organisation.
Working in Partnership
We are stronger by working with a range of local and international partners and benefit from their expertise and assistance
Being Supportive
We're passionate about each one of our volunteers and partners and invest time and resources to ensure they have the best possible experience
The ICYE Federation
ICYE UK is a member of The International Cultural Youth Exchange (ICYE) Federation, ICYE, and an association of independent youth organisations which provide youth mobility, intercultural learning and international voluntary service opportunities. Established in 1949 the Federation was initially known as the "International Christian Youth Exchange", and was designed to restore trust and peace between Germany and the USA after the horrors of World War two. Today, ICYE continues to help young people break down prejudices and develop intercultural understanding and competence for a more just and peaceful world.
Since its inception, the Federation has provided placements for over 30,000 volunteers and is now a leader in international youth exchange and volunteering programmes with more than 60 years' experience of promoting young peoples' active and global citizenship.
With a head office in Berlin, the Federation now sends over 1200 volunteers per year to support over 800 projects in 40 member countries.
Our unique approach to international volunteering was commended on 15th September 1987, when, in recognition of "a significant contribution to the programme and objectives of the International Year of Peace, proclaimed by the United Nations General Assembly", the UN Secretary-General, Javier Perez de Cuellar, designated ICYE as a Peace Messenger.
The ICYE Federation is also affiliated to and works with the support of the following international organisations:
UN-Economic and Social Council – ECOSOC (Consultative Status)
United Nations Department of Public Information – DPI-NGO Committee
UNESCO – NGO official partner of UNESCO (Consultative Status)
UNESCO – NGOs Liaison Committee
World Council of Churches (working relations as international ecumenical organisation)
European Commission, Directorate General Educate and Culture
Coordinating Committee of International Voluntary Service (CCIVS)
Team ICYE
Team ICYE:
At ICYE UK we have a small staff team dedicated to supporting our volunteers and running the programmes. As a small team we are able to get to know our volunteers individually which enables us to provide comprehensive support.
The work of ICYE UK is overseen by the Board of Trustees and we are very lucky to also have support from the members of ICYE UK who help with various activities including organising and running events such as training camps, assisting with fundraising and marketing and attending events on behalf of the organisation. ICYE UK members are mainly people who have previously taken part in an ICYE programme but we also welcome support from others who share our mission, vision and values. If you would like to find out more please get in contact.
Meet the team:
Cat Udal – Manager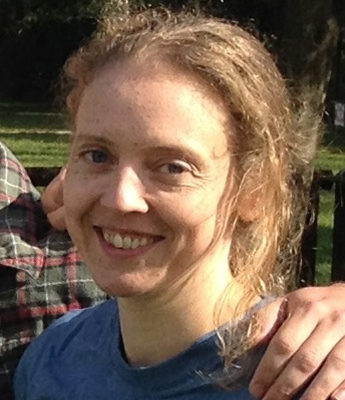 Cat is involved in the overall running and administration of the organisation. She supports and develops all the ICYE programmes and is the main contact for ICYE UK within the ICYE Federation.
Dan Milway – Hosting Programme Coordinator
Dan is responsible for ICYE UK's Hosting Programme and the well being of the international volunteers (ICYE and EVS volunteers) in the UK – this includes finding and supporting projects, running camps and supporting the volunteers.
Trustees
As a charity, ICYE UK is ultimately run by a Board of Trustees. The Board of Trustees are and must be volunteers and are democratically elected by ICYE UK members at the organisation's AGM which takes place in Autumn each year. The Board is responsible for ensuring that ICYE UK is operating according to our goals and beliefs whilst making sure that we are a financially stable organisation. They have a key role in long term planning for the organisation and managing the strategy in order to shape ICYE UK's future. 
Currently the Board is made up of 7 trustees who come from a variety of professional backgrounds. All, however, share a passion and commitment for the work of ICYE UK and seek to use their skills and knowledge to the benefit of the charity.
---
Jonathan Potter
Jonathan has had ten year's international business experience followed by over twenty-five working in the humanitarian/development sector. He has been CEO of several charities, has established and chaired inter-organisational networks, and promoted global quality standards. He worked for a volunteer-sending organisation in the 1990s and, between 2005 and 2017, undertook 4 consultancy projects supporting the European Commission to establish EU Aid Volunteers. Jonathan is thoroughly committed to inter-cultural exchange, recognising the benefits of having visited nearly 80 countries.
THE REST OF THIS PAGE TO BE UPDATED…
Corporate Engagement
As a small charity, we are keen to find companies who would like to support our important work in the field of intercultural awareness and youth development. We are especially aiming to strengthen 3 key areas of our work.
Training costs for our inter-cultural awareness training camps 
Membership engagement to engage more with our Members 
Core costs to support our hosting programme. 
In return for a commitment to help fund our work or support us with gifts in kind, we have several opportunities for corporate organisations, including inter-cultural trainings, seminars in the UK and overseas, volunteer opportunities at training camps and more.  
ICYE UK works with people who see volunteering abroad as a chance to broaden their horizons and develop themselves as individuals through intercultural learning.
Through supporting local projects that matter, living with a host family and receiving extensive pre-departure and on-arrival training, all volunteers have opportunities to build skills, enhance social and personal development and take part in social action at their project. Here's how are programme is ethical, immersive, impactful and supportive for each volunteer.
ETHICAL
Since 1993, ICYE UK have arranged ethical placements for volunteers throughout Latin America, Africa, Asia and Europe.
Our aim is to provide opportunities for volunteers to make a positive contribution to the community in which they will live and work, as well as gain a better understanding of their own and other people's lives. ICYE UK focuses on the value of culture-sharing and giving volunteers the tools to promote peace through intercultural learning.
IMMERSIVE
Our programme is a truly immersive experience where volunteers get to fully experience a new culture and support local-run projects that matter. Volunteers live with a host family, helping them develop language skills and by living as part of the community, volunteers also meet new people and make international friends.
With language lessons offered on our long-term programme and an opportunity to travel throughout, our volunteers can really get to know a country with an entirely different social and political situation. 
IMPACTFUL
Through sharing cultures and ideas, volunteers benefit from personal and professional development. In fact, many of our volunteers develop ongoing relationships with their projects and continue to offer support after the placement. This all means that our volunteers can become part of the solution and help to promote peace through gaining new skills in the field of inter-cultural awareness.
SUPPORTIVE
We know that volunteering overseas can seem daunting, but we're supportive every step of the way, providing extensive training, in intercultural awareness, for Long-Term and Short-Term volunteers.
ICYE UK and the local ICYE office in country also work together to ensure each and every volunteer is well supported throughout the duration of their stay. ICYE UK will also give advice on how to fundraise towards the cost of a programme fee!